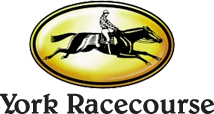 Newbury Racecourse
Al Shaqab Lockinge Day
PREVIEW BLOODHORSE LITERATE REALITY ZONE:
DEFINING BLOODHORSE LITERACY IN ACTION.
TO STOP 7 DECADES OF GOVERNMENT FINANCIAL THEFT AND CORRUPTION:
BLOODHORSE LITERATE REALITY ZONE:
JMC:
UNDERSTANDING UNCERTAINTY
:
Balance, timing, hands this young man, or is this a young
woman? Has earned his, her own "true bloodhorse literate copyright
rating. But instead is trapped in a male Tory government bloodhorse illiterate fraudulent living wage scam.
http://turfcall-picturestories.blogspot.co.uk/
JMC:
As Clive Brittain says " You've got to take the animals into consideration, They don't come out of their loosebox every morning in the same frame of mind.
DATES FOR YOUR DIARY PREVIEW BIG-RACE ENTRIES
http://www.racingpost.com/horses2/cards/big_races.sd
EPSOM INVESTIC OAKS AND DERBY MEETING 2016:
FRIDAY JUNE 3, AND SATURDAY JUNE 4
TUESDAY JUNE 14 TO SATURDAY JUNE 18:
SUGGESTED FLAT TURF TEAMS TO FOLLOW:
AIDAN O'BRIEN (IRE)
Stable Jockey Ryan Moore
Stable Jockey Frankie Dettori

RICHARD HANNON (GB)
Stable Jockey Pat Dobbs
Richard Hannon Racing | Official Website |.
*REVIEW
BLOODHORSE LITERATE
RESULTS *
PAUSE
FOR
THOUGHT
FLAT TURF TRAINER FORM RATINGS 2016.
International Ratings
bloodstock.racingpost.com/statistic/international_ratings.sd

50+ items -

Bloodstock international

horse,

trainer, sire

ratings

and statistics ...
Your adventure into the world of Global Horseracing
a warm welcome to Nicholas Godfrey.
LEOPARDSTOWN TODAY:
AIDANOBRIENFANSITE – apobfs
A day out at Ascot is special & dressing for the occasion is a key part of the experience. Read our
dress code
guide for The
Royal Ascot
& other
races
during the ...